Innovation happens everyday at Emiserve, and it happens in every job we execute for our clients. Our latest Innovation updates take you inside emiserve, demonstrating how we co-innovate with our clients. Together we build the tools, methods and practices for helping our clients respond to the changes in their business environment.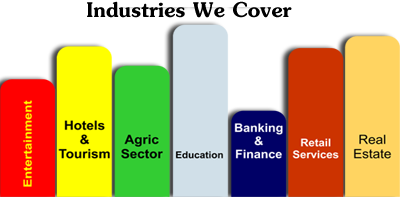 Our core products and services deliver business and econmic values to clients across different industries including Education, Entertainment, Agriculture, Hotel and Tourism, retail and more...
Testimonies
"I'm glad to have worked with Emiserve on a couple of projects. I'm particularly intrigued by their excellent teamwork, and ease of solving problems of their clients, I can always recommend them for any serious software development project."
~Mrs. Swati Goel
Asst Prof, Sch of Computer Applications,
Lovely Professional University.